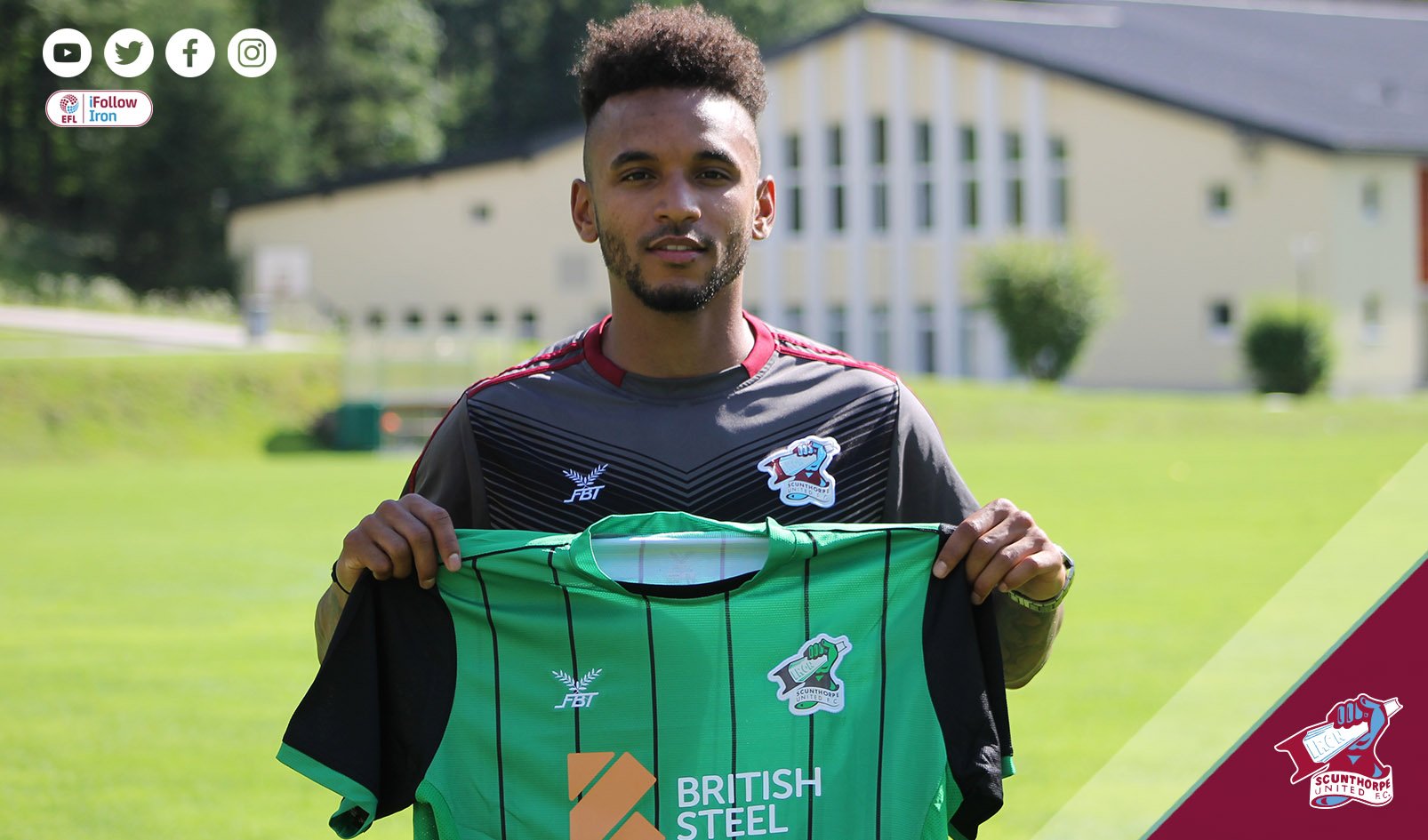 Photo Credit: SUFCOFFICIAL/Twitter
United have this evening announced the signing of former-Willem II defensive midfielder, Funso Ojo, on a three-year-deal.
Ojo, whose name has already gone down a treat amongst Iron fans, was rumoured to be wanted by three Eredivisie clubs, but opted to sign for Scunthorpe.
His close friendship with Iron striker, Kevin van Veen, was likely to be one reason behind his decision.
The midfielder has been a mainstay in the Willem II side during his two years with the Dutch top flight club, and comes in as another option to fill the gap left void by Stephen Dawson's decision to join Bury.
After signing, Ojo spoke of how he was impressed with Graham Alexander's ambitions, and is looking forward to getting started:
"The head of recruitment Lee Turnbull has been a fan of me for a couple of years now and now was the time to work together.
"I then spoke to the manager and really liked the project, and the way he sees football, so that's how it happened.
"I've known Kevin van Veen since I was 12/13 years-old. We played one season together at PSV Eindhoven, and then got separated, and went on a different path.
"Last year I saw him and he told me good things about England and Scunthorpe. We started texting about two weeks ago.
"He was asking me every day if I was coming over, and I said I needed time to think about it. Now we're back together, I'm looking forward to playing with him."
Alexander was clearly happy to see Ojo sign, and spoke highly of the new man and his attitude:
"He was first highlighted to us last season by Lee Turnbull, our head of recruitment. So we watched quite a bit of him towards the end of last season and then I met him last week.
"It's important for us that they buy into what we're about. I think we'll see a very good player do just that.
"He's a fit boy and is motivated to get into the team as quickly as possible. I'm sure he will be pushing himself as hard as the rest of the players."
United defeated SK Strobl 6-0 tonight in their third pre-season friendly, and the first of two during the tour in Austria.